APACHE BLUES:
Welcome Home
Two filmmakers set out to talk with Vietnam veterans in the hope of learning more about a war that happened before they were born. Thinking this will be an exercise in education, they soon realize it may be even more important for the veterans. This realization turns a quick trip of discovery into a 30,000 mile, multi-year journey into these veterans' lives, revealing the healing power speaking about their experiences, both overseas and back home, had for them and their families.
The 1st Squadron of the 9th Cavalry Regiment (1st of the 9th) was the first Air Assault unit in history. The 1st of the 9th was made up of gunships (the Reds), scout helicopters (the Whites) and infantry (the Blues). 
LT. GENERAL PAUL FUNK (RET)
Apache Troop Commander. He went on to become a Lieutenant General (3 Stars) and led the attack that crushed the Iraqi Republican Guard in the first Gulf War.
LT. JACK HUGELE
Apache Troop Platoon Leader. It was his job to make sure they all made it home at the end of each mission.
LT. RB ALEXANDER
RB was the Platoon Leader before Jack Hugele. He retired from the Army but then served in Iraq as an adviser in 2004.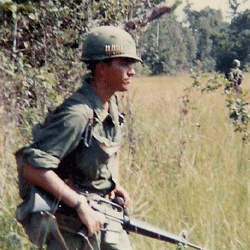 LT. GARY QUALLEY
Lt. Qualley served as the Apache Troop leader in between Lt. Alexander and Lt. Hugele. He was shot several times during combat, suffering serious wounds that required months of hospitalization.
CSM TONY CORTEZ (RET)
After Vietnam, Tony stayed in the military and went on to fight in Panama, Grenada and the first Gulf War before retiring as a Command Sergeant Major.
SGT. JOE SANCHEZ
Wounded on the same day as Lt. Qualley, Sgt. Sanchez served four months with Apache Troop. In that time, he was in 78 firefights.
SGT. KREGG JORGENSON
An Army Ranger before joining Apache Troop. He loved walking point and being out in front of the team. A strategy that backfired on March 25th, 1970.
SGT. ED BEAL
A veteran of two tours of duty. He was a Ranger before joining Apache Troop where he served as Assistant Team Leader and Point Man.
SGT. CHARLIE OCHOA
Sgt. Ochoa served as an Army Ranger team leader for seventeen months. 
SGT. JAMES BRAUN
Company Radio Telephone Operator (RTO). The last line of defense, he called in chopper and artillery support on their position.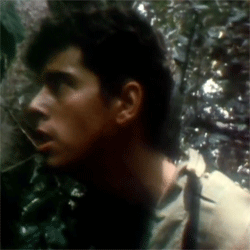 SPEC. 5 RICHARD "DOC" DEL VALLE
 Company medic. He routinely risked his own life to run into fire to help wounded and fallen soldiers.
SPEC 4 DUANE BLOOR
 Company heavy machine gunner. Duane received a Silver Star for his actions during their battle on March 19th, 1970. They call that "the day they should have died". In Kregg's view, if it wasn't for Specialist Bloor, many of them them would have.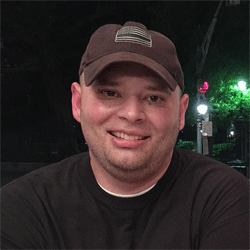 DAVE MERLINO
Writer | Director
 is a former federal law enforcement officer with a focus in counterterrorism. He left the government in 2011 to cofound Rainbows and Unicorns Entertainment, LLC with his friend and business partner, Dustin Sweet. 
It is Dave's relationship with Kregg Jorgenson that has been the driving force in bringing this project to life. 
DUSTIN SWEET
Writer | Director
is an animation artist with work in the film, television, and music industries. Starting out in Taos as an award winning painter, he picked up photography in college and transitioned easily into cinematography as his work moved into effects animation.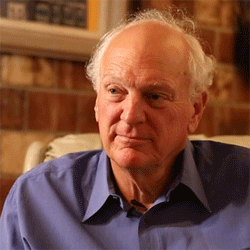 DR. JACK FARIS PH.D
Producer
Jack Faris holds the Ph.D. in sociology from the University of Chicago. His dissertation was on Basic Combat Training in the Transition from Conscription to the All-Volunteer Force. After a successful academic career, with promotion to associate professor with tenure at Towson University, Jack moved to Seattle and took a position with the city's largest advertising agency.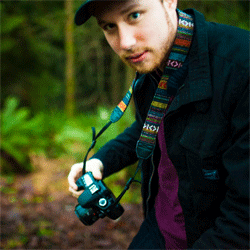 CHARLES SCHAEFER
Director of Photography
In love with the process and those he meets along the way, Charles has been documenting stories that renew the spirit and capture the unseen.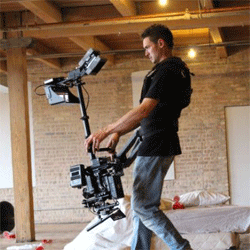 CHRIS DUERKOPP
Additional Camera
(Additional Camera) has worked with Dave and Dustin on every project since their beginning and served as Director of Photography on their short HAPPY BIRTHDAY, DAD.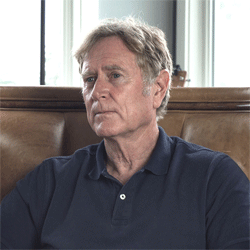 RANDALL WALLACE
Randall Wallace is an Academy Award nominated writer and director of several Hollywood blockbusters. (WE WERE SOLDIERS, BRAVEHEART, PEARL HARBOR).
DR. ROY CLYMER PH.D
Dr. Clymer graduated from the US Naval Academy in 1967 and served four years active duty, including a one year combat deployment to Vietnam.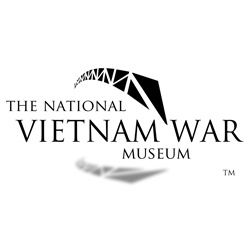 NATIONAL VIETNAM WAR MUSEUM
We visited the museum in Mineral Wells, TX to get a better sense of the history of the war. Founded and run by Vietnam Veterans, the museums artifacts and vehicles on display offered us a greater perspective on the war as a whole. We would also like to thank museum treasurer, Jim Messinger, for sitting down for an interview with us.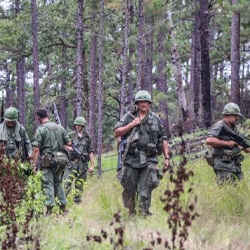 APACHE TROOP 1/9 REENACTMENT SOCIETY
The Apache Troop 1/9 Reenactment Society invited us to their reenactment weekend at the Tigerland Training Ground (where many Vietnam veterans went through training) in Louisiana.